AKKOMSAN OTOMOTIV LTD. STI. has founded as a small workshop in 1978 by two brothers in Aksehir, Konya, TURKEY.
We have been manufacturing various operator and driver seats for tractors, forklifts and heavy-duty machines with brand of "STAR" since 1992.
Today, AKKOMSAN is one of the top manufacturer and exporter of Turkey also Middle East. We are one of the most admirable brand with our experience over 40 years, wide product range, patented desings, styles, quality and price.
The necessity of Quality Management Systems (QMS), AKKOMSAN OTOMOTIV proved its high quality products by manufacturing type approval (e Type Certified) seats according to EU norms in current production plants total 35.000 m² closed area.
Our whole production plants equipped with the latest high technology manufacturing equipments to meet the customers demands with a high satisfaction.
Our aims are;  to continue the investments for the purpose of sustained and controlled growth, to upgrade the production capacity and product range, have the new and creative designs with high quality seats and to make "STAR" well known brand on global market.
Our Vision
Caring all the demands from all the customers in the sector and replying in a short time without a concession from quality, renewing itself quickly by the necessity of market conditions, a preferred world's brand among its market and a firm referenced by its quality.
Our Mission
• To be able to produce in the high quality with low cost.
• To desing new products permanantly.
• To be a profitable and a productive firm.
• To proude new work emplyoments.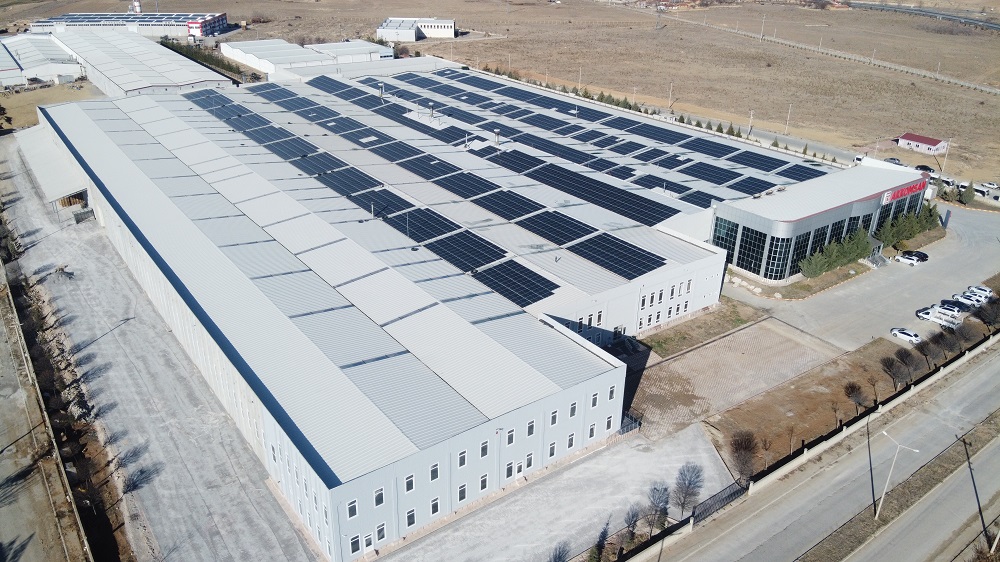 We invest in the future with zero CO² emissions and zero decibel, renewable energy.
WE ARE PROUD TO SHARE THE NEWS
As STAR SEATING SYS, we are aware of our responsibility towards the environment and the world we live in. We provide the energy need of our production facility from the sun with 1501,50 kWp Solar CELL installed on the roof. With this facility, it prevents approximately 1.450 tons/year of CO2 emissions and continues to work for a cleaner world.